The 21st Century poses fantastic new problems as well as exciting new possibilities where a new definition of the educated person will focus on the multiple literacies of the 21st Century.
"The illiterate of the 21st Century will not be those who cannot read and write, but those who cannot learn, unlearn, and relearn." - Alvin Toffler
St. Nicholas develops a community of lifelong learners who are internationally minded and true global citizens. Students who learn that through collaboration, they can work together to make the world a better place.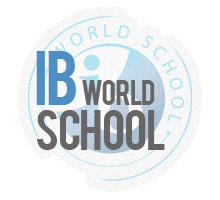 The International Baccalaureate aims to develop inquiring, knowledgeable and caring young people who help to create a better and more peaceful world through intercultural understanding and respect. Encouraging students across the world to become active, compassionate lifelong learners who understand that other people, with their differences, can also be right.A broad and balanced, conceptual and connected curriculum which address students' cognitive development and social, emotional and physical well-being.