The Student Council is made up of pupil representatives from each class, from Grade 1 to Year 12, who are responsible for contributing towards the improvement of the school as well as local, national and global communities.
The Student Council provides opportunities for learners to develop their leadership skills by giving them the opportunity to take meaningful action in real life situations of their own choosing. The Council works towards publicising and educating the school community about issues and then taking positive action.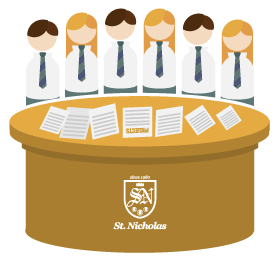 Social projects have included the collection of money, food, medicine and clothing. Peace Day and Earth Day projects have highlighted the need to tackle fundamental questions related to sharing the planet equitably. Environmental projects around the school have highlighted the need for the school to be more sustainable and the council continues to be an agent for positive change.